#AFFIRMATIONTRAIN 7TH APRIL. I affirm that I'm in the centre of God's will for my life! He has granted me an understanding of the Truth; He has made all grace–every favour and earthly blessing–come to me in abundance, so that I may always and under all circumstances and whatever the need, be self-sufficient, possessing enough to require no aid or support, furnished in abundance, for every good work. My spirit is open to the realities of the kingdom, and I am exalted by the Spirit of the Lord! I've been chosen and ordained to be productive in all aspects of my life. My mind is anointed for growth and supernatural success! I know what to do; I know when to do what to do; and I know how to do what to do, through the guidance and light that I receive from the Holy Spirit and the Word. I am making progress and winning every day. The Lord has imparted His righteousness into my heart, and set me apart to be an example in speech, in conduct, in love, in faith, in purity, and sanctification, to my world. My life is the expression of God's righteousness, and purity of the Spirit. I am full of the Spirit, and the anointing is at work in me! Every time I stretch my hands, the anointing is released and yokes are destroyed, burdens are lifted, hopes are restored, sicknesses and diseases are healed! Hallelujah. All things are possible to me! My life is the expression of the glorious realities of the Gospel of Christ. My faith is working and producing results today and always! Glory to God. Hallelujah! SPEAK IN OTHER TONGUES NOW o Be bold to say the same things that God has said concerning you in His Word. That is what takes you beyond salvation, to enjoy the benefits of salvation ~ Pastor Chris Oyakhilome. You Can Now Reach Us On info@affirmation-train.org www.affirmation-train.org God Bless You. #themonthoftruth #wehavemoved #alignment #rhemafortoday #8DOM #affirmationtrain #atmophereofmiracles #healingschool #healingstreams #hspc #talkingsession #thankyoupastorchris #8daysofmeditation #yourloveworld #wordfest3 #theyearofpreparation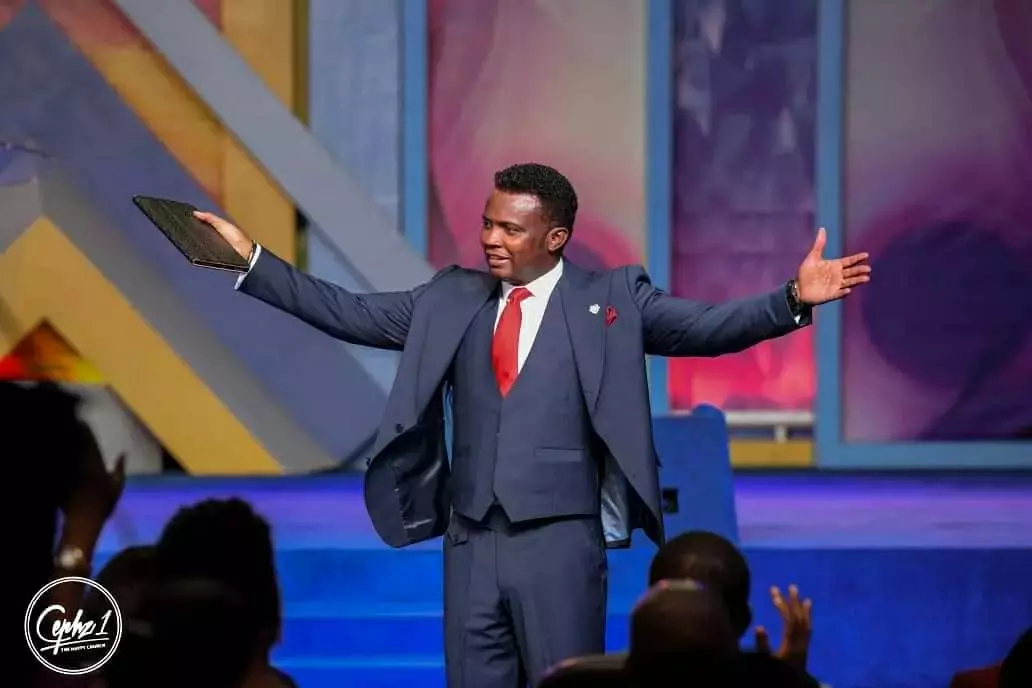 Happy Birthday Esteemed Pastor Ma. Celebrating you is celebrating love?care, beauty, perfection….. I celebrate you now and always ma. I love you so dearly Ma??????
Happy birthday to my adorable, loving ,kindhearted, elegant and beautiful wife. As you celebrate this milestone birthday today, the Lord will increase your greatness more and more in Jesus name and every facet of your life is perfected for excellence. I love you abundantly!
#American_Airlines_Reservations https://airtravelmart.com/flights/american-airlines/
"I tell you that He will avenge them speedily. Nevertheless, when the Son of Man comes, will He really find faith on the earth?"" ??Luke? ?18:8? ?NKJV?? #Faith #ChooseYourHerosWisely
Truth is I am a field the Lord has blessed! Truth is I show forth the praises of God in my generation! Truth is I am the glory of God! #truth #mytruth #ceaz #April
????RHAPSODY OF REALITIES 2021 1ST QUARTER AWARDS:??????????? ? IT'S MORE THAN AWARDS- IT'S THE GRAND UNVEILING OF THE NEXT LEVEL!!!?????????? Join us in celebrating our victories this Saturday. DON'T MISS IT!! DATE: ?SATURDAY, 10TH APRIL, 2021 BY 4PM, GMT+1. Registration and Participation is through your Rhapsody Awards zonal Link or Rhapsody Network Link. SAVE THE DATE!! #rhapsody #pastorchris #prayingnow #rhapsodyofrealities #Loveworld #CE www.rhapsodyofrealities.org
IT'S WORLD HEALTH DAY! ? Enjoy divine health realities today and always on Healing Streams TV. Hook up to www.healingstreams.tv or the Healing School mobile app every weekend. #WorldHealthDay #healingstreams #healingtothenations #livehealingserviceswithPastorChris #healingstreamstv
Thank you very much dear, thanks for sharing your testimony.. It's been God and I pray for more testimonies from our customers ???
"And forgive us our sins, For we also forgive everyone who is indebted to us. And do not lead us into temptation, But deliver us from the evil one." Luke 11: 4 (NKJV)