#TALKINGSESSION 17TH APRIL. KINDLY SAY THESE WORDS OUT LOUD. Dear Father, From the depth of my heart, I acknowledge Your faithfulness towards me! You've blessed me and empowered me to prosper in all things and deal wisely in all of my affairs. I thank You for the boldness and authority Your Word has stirred in my spirit. All of creation responds to me, because I sit in Jesus' seat. You've qualified me to share in the inheritance of the saints in the kingdom of light, having freely given me all grace! Thank You for making my life glorious and making me the effulgence of Your righteousness, beauty, wisdom, and grace. Thank You for the sure guidance I receive from Your eternal Word, and the light it unveils to my spirit. Your Word is my life, and by my faith in Your Word, I rule over circumstances, and bring glory to Your Majesty. I walk in righteousness and dominion, and I have insight into mysteries and secrets of the Kingdom. I live above the world and its failing systems; I live in Christ and His world order. Hallelujah! By the power of the Holy Ghost, there's a profuse demonstration of the supernatural in my ministry, job, business, finances, health, family, and everything that concerns me. My path is that of the just which shines brighter and brighter unto the perfect day, in Jesus' Name. Amen! o Keep saying it, publish it everywhere; noise it abroad! In Christ, we've got something to shout about. Let's flood the airwaves, internet and print media with the reality of Christ. Speak in other tongues now. ~ Pastor Chris Oyakhilome. #themonthoftruth #wehavemoved #hspc #rhemafortoday #yourloveworldspecials #affirmationtrain #wordfest2021 #8DOM #8daysofmeditation #prayathon2021 #thankyoupastorchris #prayingnow #theyearofpreparation #healingstreams #wordfest3 #stillpraying #yourloveworld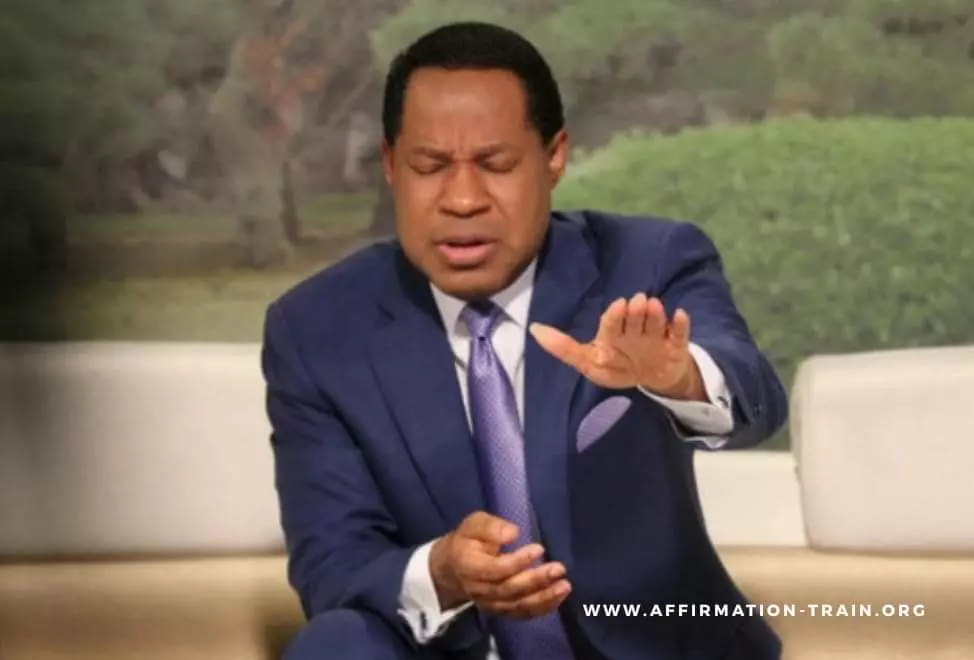 Happy Birthday Esteemed Pastor Dan Tantua, We celebrate you specially Sir. Thank you for your immeasurable outpouring love, commitment and dedication to the ministry is unspeakable, Thank you for standing with our Man of God Pastor Chris. We love you dearly Sir. #cetxzone2
Happy Birthday Dear George Oyakhilome … You're indeed the epitome of God's beauty!
Happy Birthday dearest George.Your path shines so brightly than the noon day sun.Have a wonderful celebration.I love u dearly.
*? OUR WORSHIP ALBUMS ARE LIVE!??* In our moments of worship, every limits are taken off and we are synchronised with God's purposes. Create an atmosphere of the miraculous everyday with the aid of our Inspiring Loveworld Worship Songs ?? Available NOW to listen and download on our *Loveworld Worship App* and on *https://lmam360.com/store* #LWWorship #LoveworldWorshipApp #LoveworldWorshipLive #LoveworldSingers #Cecanada #LMAMCANADA #LMAM
Happening now, Day 1, Pastors and Leaders training!
CELEBRATING OUR PERFECT BOSS! HAPPY WEDDING ANNIVERSARY MA! WE LOVE YOU DEARLY MA
Pastors and leaders training program with Pastor Aloy. Hurray Happening now
Happening Now @Pastors and Leaders Training CE USA Region 1, Zone 1