#TALKINGSESSION 13TH MAY. KINDLY SAY THESE WORDS OUT LOUD. Dear Heavenly Father, I thank You for the wonderful gift of the Holy Spirit that You've given me. He's the One who guides me in excellence. Your wisdom in me is the force that causes me to flourish, excel, and be victorious in all things. Through fellowship with You, I've become sensitive to Your voice and yielding to Your promptings within me. Your blessed works, plans, and purposes are accomplished in, and through me. I am in Christ; He is my ability and competence. Through Him, all things are possible to me. I can do all things because greater is He that is in me than he that is in the world. I know who I am, what I have, and all that I can do in Christ. My potentials are limitless; I am innovative, excellent, and sound! Hallelujah! God's Word is my foundation; therefore, I have a great life. I have a struggle-free and stress-free life. My life is full of bliss! I have a great day, every day, irrespective of what the situation may be. I am in charge, and I have the upper hand in life. As I respond to and use the Word in simple matters of life, I win. God's Word is my basis and foundation for a great life. I am solidly built on the rock; I am immovable. I withstand and surmount the harsh pressures of life; I am impregnable to the crises of life. My mind is stationed on the Word, and I've received insight and understanding of the principles for a successful life. I earnestly desire the Word, and by it, I grow into the fullness of my salvation. I am forever victorious because the Holy Spirit has given me an advantage in all things. Hallelujah! o Keep saying it, publish it everywhere; noise it abroad! In Christ, we've got something to shout about. Let's flood the airwaves, internet and print media with the reality of Christ. Speak in other tongues now. ~ Pastor Chris Oyakhilome. #healingstreamswithpastorchris #8DOM #themonthofillumination #talkingsession #affirmationtrain #thankyoupastorchris #strengthened #prayingnow #stillpraying #theyearofpreparation #rhemafortoday #8daysofmeditation #prayathon2021 #wordfest2021 #worddrive #wordfest3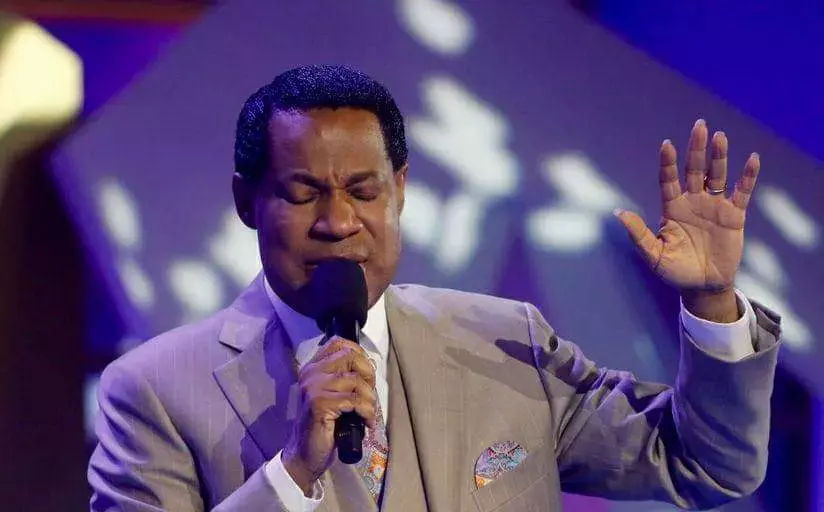 David Patrick
commented:
HALLELUJAH!!! GLORY TO GOD ALMIGHTY FOREVERMORE!!! AMEN!!!
Deaconess Stacey Igbeta
commented:
Your wisdom in me is the force that causes me to flourish, excel, and be victorious in all things. 2nd
maria
commented:
2nd done
Life is beautiful when you have Christ in you, I congratulate those who benefited from us this early week. Ask More to know how to make billions crypto
HBF dear bro Fred?You live in divine health, supernatural abundance, and in continual victory and prosperity. The light of God's Word illuminates your path, and all things are working together for your good, in the Name of Jesus.? #ceottawa #canada
HAPPY WEDDING ANNIVERSARY ESTEEMED DEACONESS GOODNESS JIEMEIHE! WE LOVE YOU DEARLY!!!
CELEBRATING LIGHT: HAPPY BIRTHDAY DEAR SISTER IBUKUN OLADIDPUPO! WE LOVE YOU DEARLY